Jakarta, 14th October 2022 - As Indonesia's tourism economy continues to recover, Crescentrating and Perkumpulan Pariwisata Halal Indonesia (PPHI) today announced the partnership to accelerate the revival by capitalizing on the Muslim-friendly travel market. The short-term goal of the partnership is to drive the growth of Muslim visitor arrivals to Indonesia beyond the 2019 levels in 2023.
The partnership was launched at the Komite Nasional Ekonomi dan Keuangan Syariah (KNEKS) headquarters in Jakarta in the presence of representatives from the Ministry of Tourism and Creative Economy Indonesia, KNEKS, Bank Indonesia, and Mastercard.
According to the Mastercard-Crescentrating Muslim Travel Index (GMTI) 2022, International Muslim traveler arrivals reached 160 million in 2019, the highest number recorded. After the disruption in 2020 and 2021, it is projected that Muslim traveler arrivals will reach 140 million in 2023 and get back to the 2019 level of 160 million in 2024. By 2026 it is estimated that there will be 230 million arrivals with an estimated expenditure of USD 225 Billion.
In the years preceding the pandemic, Indonesia saw a steady increase yearly in Muslim international visitors. According to Crescentrating estimates, there were 2.9 Million Muslim visitors in 2019, accounting for 18 percent of the total visitor arrivals to Indonesia. Indonesia has been ranked no. 2 in the GMTI 2022, acknowledging it as one of the top Muslim-friendly tourism destinations in the world.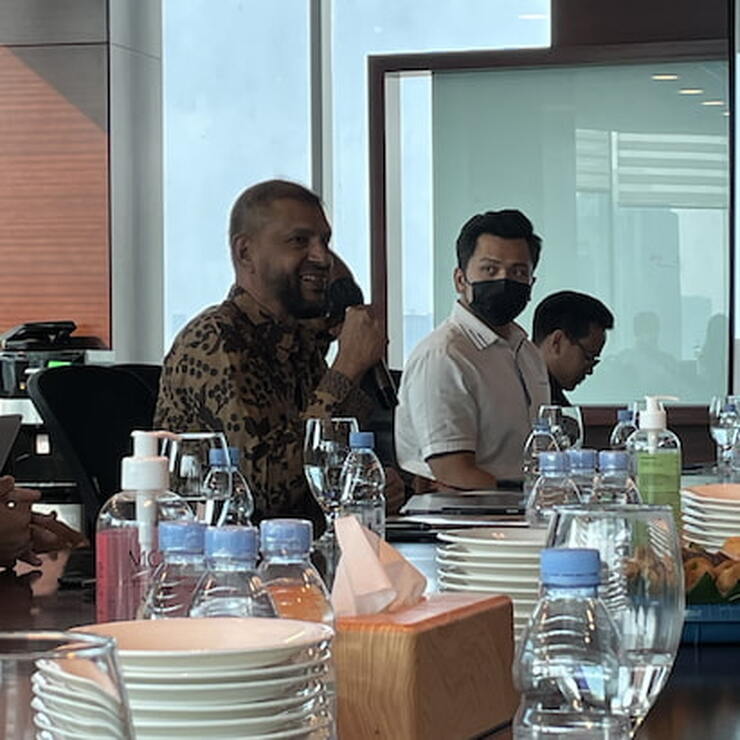 Initial initiatives of the Crescentrating-PPHI partnership include hosting the Global Muslim-Friendly Tourism Summit in 2023 along with a B2B & a B2C Travel Fair, relaunching of the Indonesia Muslim Travel Index (IMTI), the launch of Muslim-lifestyle Indonesia awards, rating of travel services and facilities for Muslim-friendliness, launching of training & accreditation programs and launching of a platform to engage with the Muslim-lifestyle market players in Indonesia.
The Indonesia Muslim Travel Index (IMTI), which was released in 2018 and 2019, will be restarted in 2023. IMTI gives a comprehensive understanding of each province's readiness to welcome visitors, particularly Muslim tourists.
"I appreciate the collaboration between Crescentrating and Perkumpulan Pariwisata Halal Indonesia (PPHI) in reaching a mutual partnership to accelerate the revival of a sustainable Muslim-friendly travel market. This partnership is in line with the Ministry of Tourism and Creative Economy's objectives which are to be a lead player in Muslim Friendly Tourism and to increase Muslim tourist visits to Indonesia.", said Rizky Handayani, Deputy of Tourism Products and Events, Ministry of Tourism and Creative Economy, Republic of Indonesia.
Riyanto Sofyan Chairman of PPHI mentioned, "To accelerate the revival and further development of the Indonesia Tourism Industry capitalizing Muslim Friendly Travel Market, we have to add value to the products & services, as well as continuous improvement to the quality of the offerings, suited for the new landscape of the Post Pandemic Muslim Friendly Travel Market. In doing so, our Partnership with Crescentrating is in line with PPHI Strategic Initiatives 2022 - 2024, in providing Global Benchmarking, Quality Training Programs, Sharing of Best Practices, as well as the Global Marketing Network."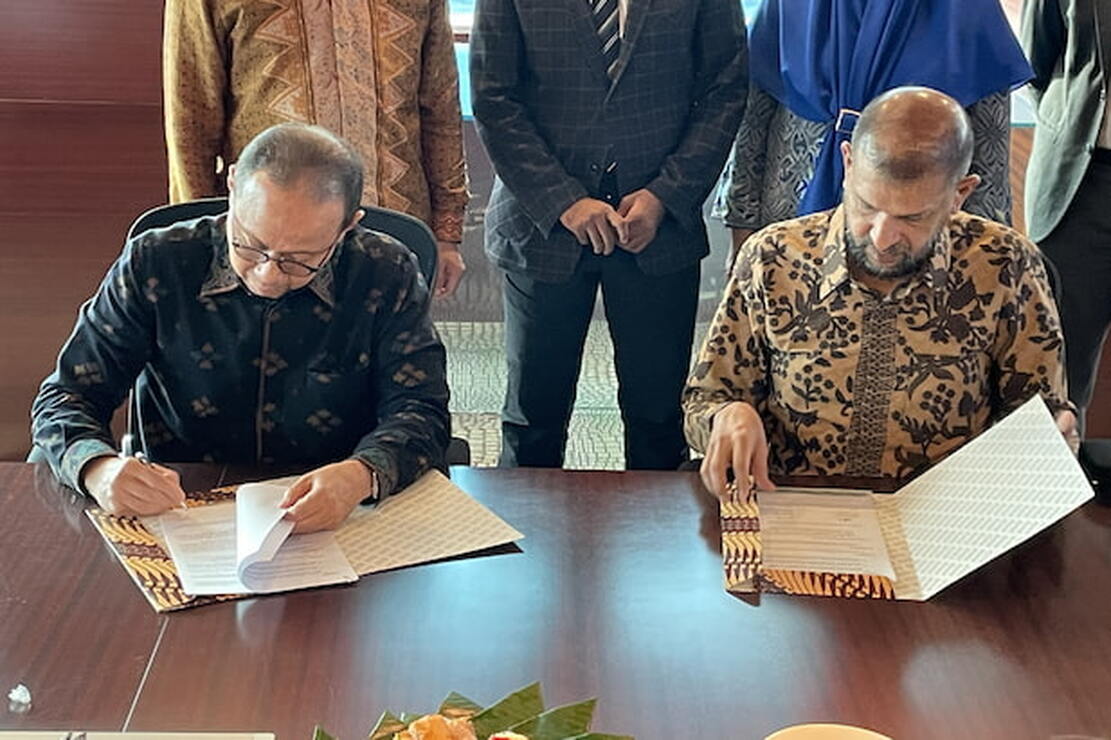 "With the unique and diverse tourism products that Indonesia offers, we believe it can unlock the opportunities in the Muslim-friendly tourism market to be growth engines for the economy. Through this partnership, we are committed to enabling sustainable growth of this sector in Indonesia while bringing communities together," said Fazal Bahardeen, CEO of Crescentrating & HalalTrip.
"One of the factors supporting Indonesia's economic revival after the pandemic is the tourism industry which is able to recover quickly. We must continue to increase the potential for Muslim-friendly tourism in Indonesia to anticipate the rising number of international Muslim travelers and tourist visits from various countries. This readiness needs to be carried out in collaboration and the National Committee for Sharia Economic and Finance Committee (KNEKS) will fully support this collaboration, one of which is through this MoU and future collaboration with all tourism industry stakeholders. As part of the development of Indonesia's sharia economy, KNEKS will continue to accelerate Indonesia's readiness to become a host that can provide the best service to Muslim visitors around the world.", said Afdhal Aliasar, Director of Halal Products Industry, KNEKS.
According to Indonesia Central Bureau for Statistics, Indonesia saw a rapid increase in inbound travelers. The institution reported a more than 18-fold increase in inbound travelers in May 2022 over the same period last year. Sandiaga Uno, the Indonesia Minister of Tourism and Creative Economy, projected that the inbound travelers to Indonesia would reach 1.8 to 3.6 Million arrivals by the end of 2022. In terms of room occupancy, Maulana Yusran, the General Secretary of Perhimpunan Hotel dan Restoran Indonesia (PHRI), stated that there was a 7 percent increase in room occupancy in January-March 2022 compared to the same period last year.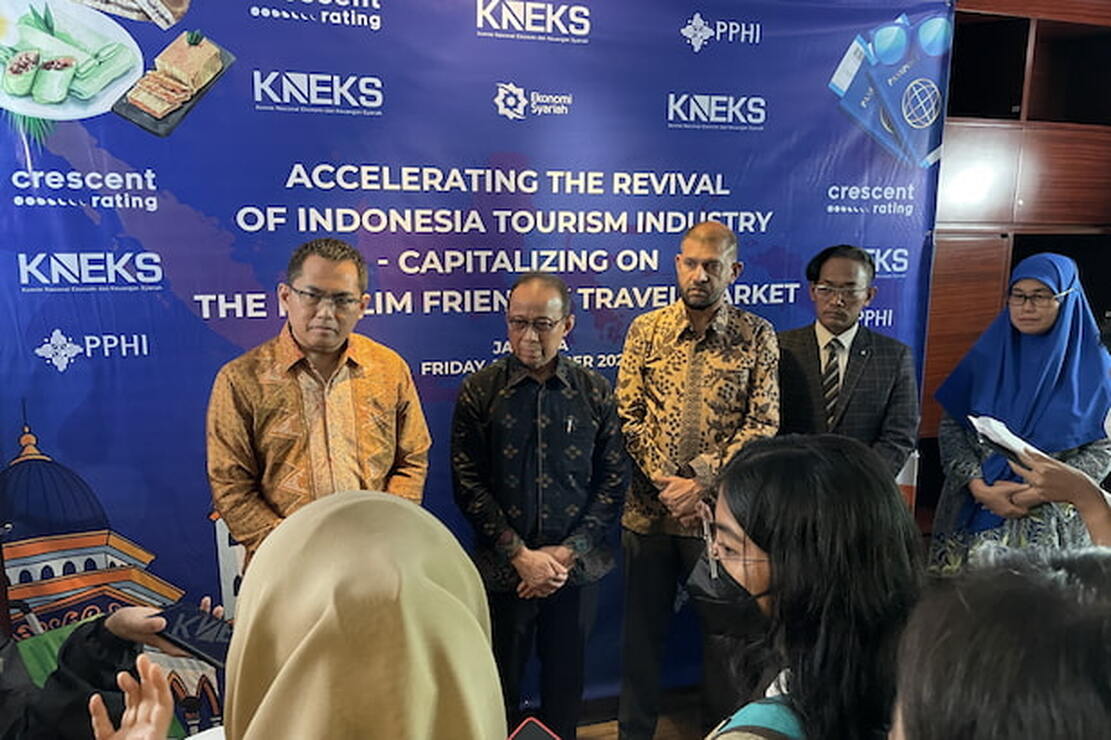 Download GMTI report