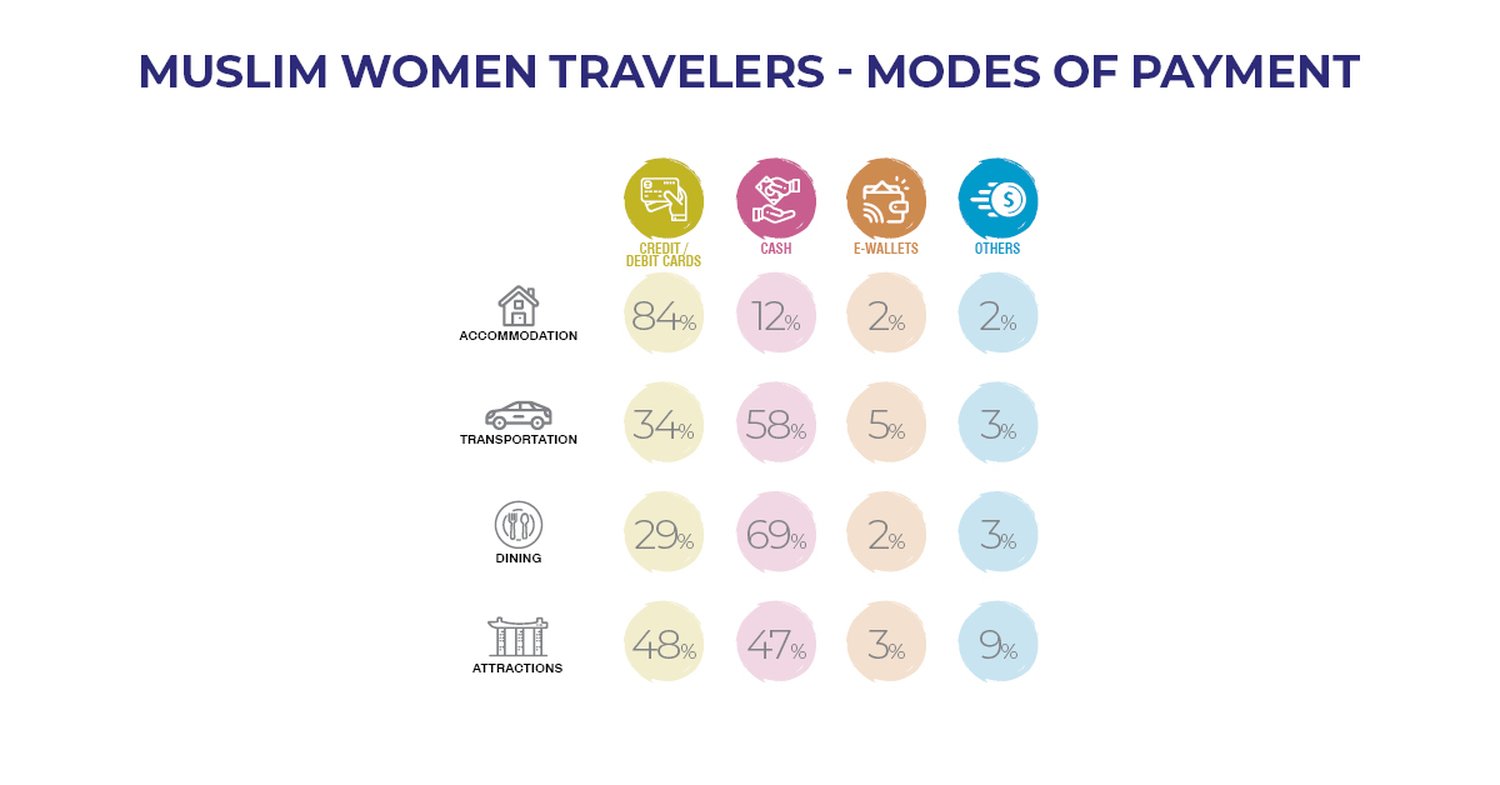 Muslim women travelers use multiple ways to make payment for travel services. The most popular methods are cash and credit or debit cards. Unsurprisingly, credit or debit cards is the preferred method to pay for accommodation (84%) as accommodation is one of the biggest trip expenses and is usually booked online. Cash is the common payment method to pay for dining (69%), transportation (58%) and attractions (47%).
PAYING A PREMIUM FOR MUSLIM WOMEN FRIENDLY SERVICES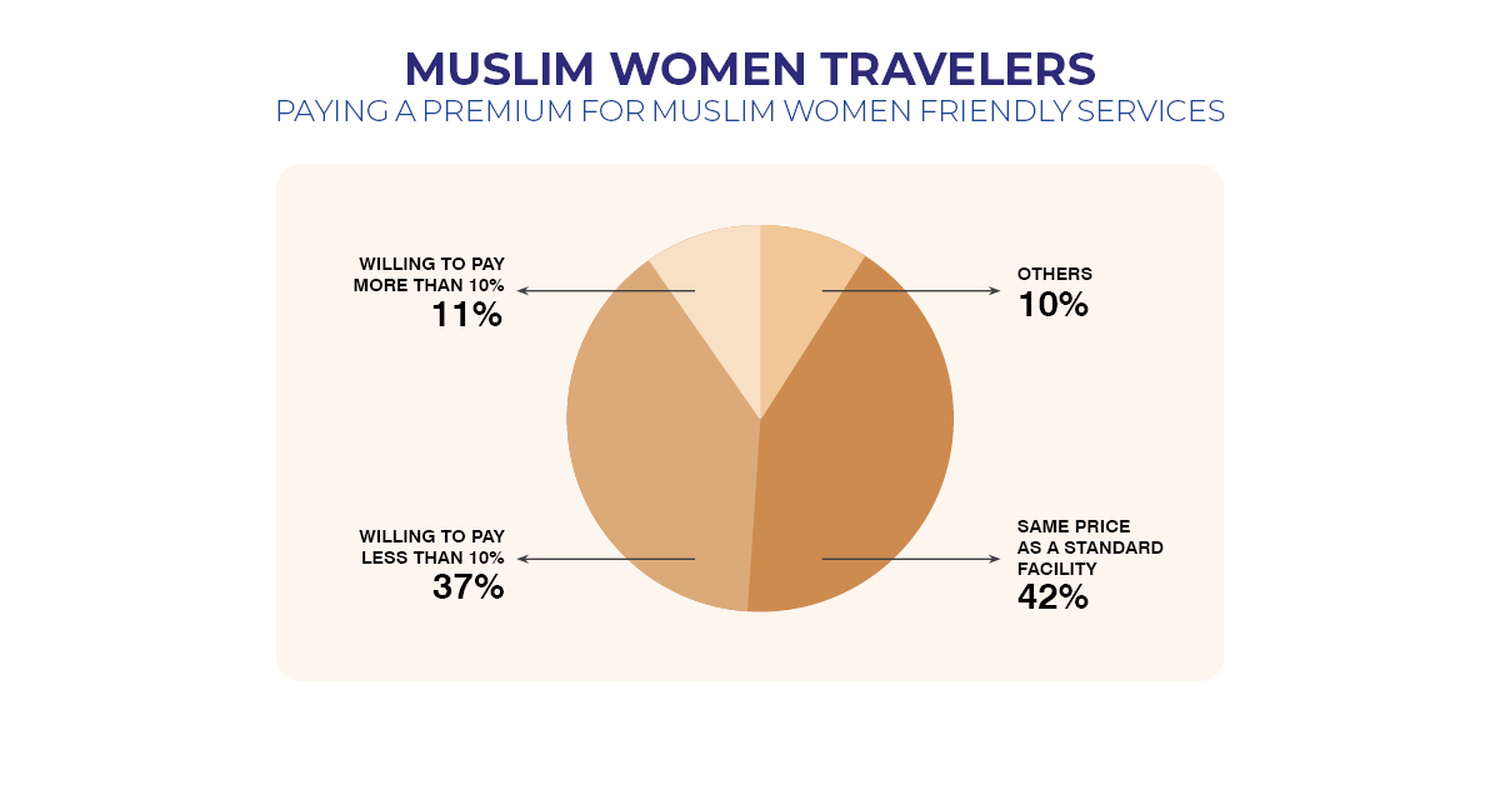 The research also examined the Muslim women travelers' willingness to pay a premium for services that catered to their faith-based service needs. Examples of such services include women-only recreational services such as beauty salons and spas. It is found that 37% of respondents were willing to pay a premium of less than 10% for such services. 42% of respondents, however, felt that these services should be charged at the same price as a standard facility.