The Muslim Women in Travel 2019 is a joint report by Mastercard and CrescentRating that was released on 17th October 2019 at the Halal in Travel Asia Summit at ITB Asia. It was the first ever report to examine the needs, trip behaviors and patterns of Muslim women travelers. Its insights include the key drivers contributing to the rise of Muslim women travelers as an emerging sub-segment within the Muslim Travel Market and the various challenges and concerns faced by this demographic.
According to Raudha Zaini, Marketing Manager of CrescentRating & HalalTrip, "The focus of the report is to deep dive into their intrinsic and extrinsic motivations and in doing so, evaluate the potential of the Muslim women travelers for destinations, tour operators, airlines, tourism and hospitality industries. Through online surveys and interviews, we gathered over 3,300 responses across various age groups and locations with a majority of them from the South East Asian region."
Based on the data, the study uncovered six facets of the study, namely Travel Profiles, Travel Motivations, Trip Planning Patterns, Challenges and Prejudices, Travel Experiences Sought and Use of Social Media. This forms the basis of three key elements driving the passion for travel in Muslim women: Explore, Energize and Empathize. The study also identified the P.A.I.N.S - Privacy, Amenities, Identity, Networks & Safety - faced by Muslim women travelers.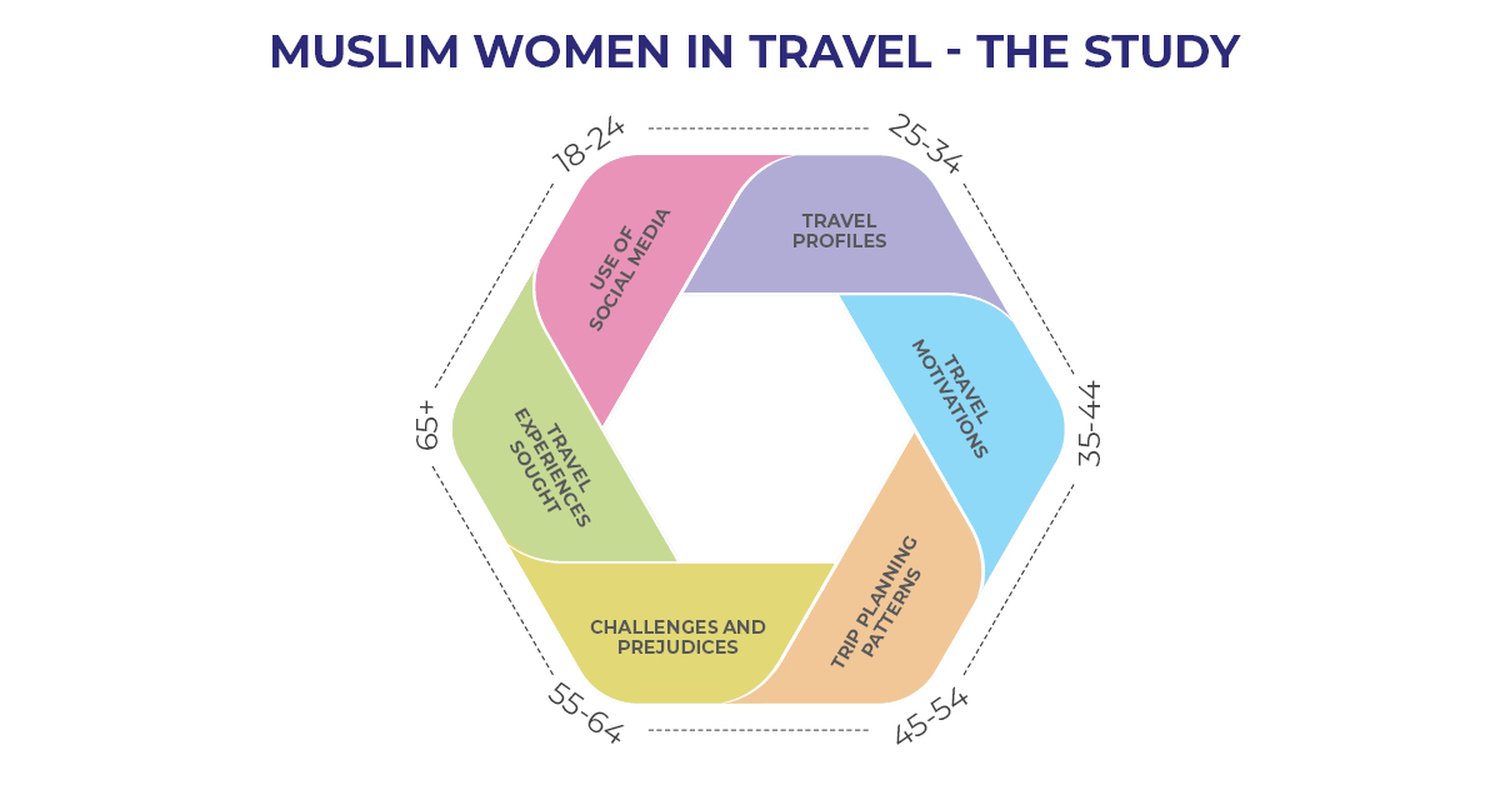 Social causes play a deep role in their faith, which is reflected in their travel practices as nearly three-fourths of them cite eco-friendly tourism as a priority. These women are seeking travel experiences that support their individual lifestyle preferences and align with community values.
CrescentRating and Mastercard are committed to providing in-depth insights to help all stakeholders benefit from the rise of this sub-segment.
"The individuals in this market are largely technology and social media-savvy with smartphones at the center of their travel experiences. Whether that means booking a car ride, getting around a foreign city or sharing their experiences online with family and friends, smartphone usage is dramatically reshaping booking behavior and travel decisions. These women, 71% of whom travel with their families, often do the majority of the journey planning for their households. Marketers looking to capture their attention must have a mobile-first strategy in order to maintain an always-on customer relationship," said Aisha Islam, Vice-President of Market Product Management at Mastercard.