CrescentRating with the help of Cape Town Tourism organized a 2-day workshop on 4th and 5th of October in Cape Town, the capital of South Africa. The event was aimed at those who are part of the culinary industry of Cape Town as the main aim was the increased awareness in availability of Muslim-friendly restaurants in Cape Town. 37 chefs from local restaurants and hotels participated in the 2 day Halal Gourmet Dining for Chefs workshop.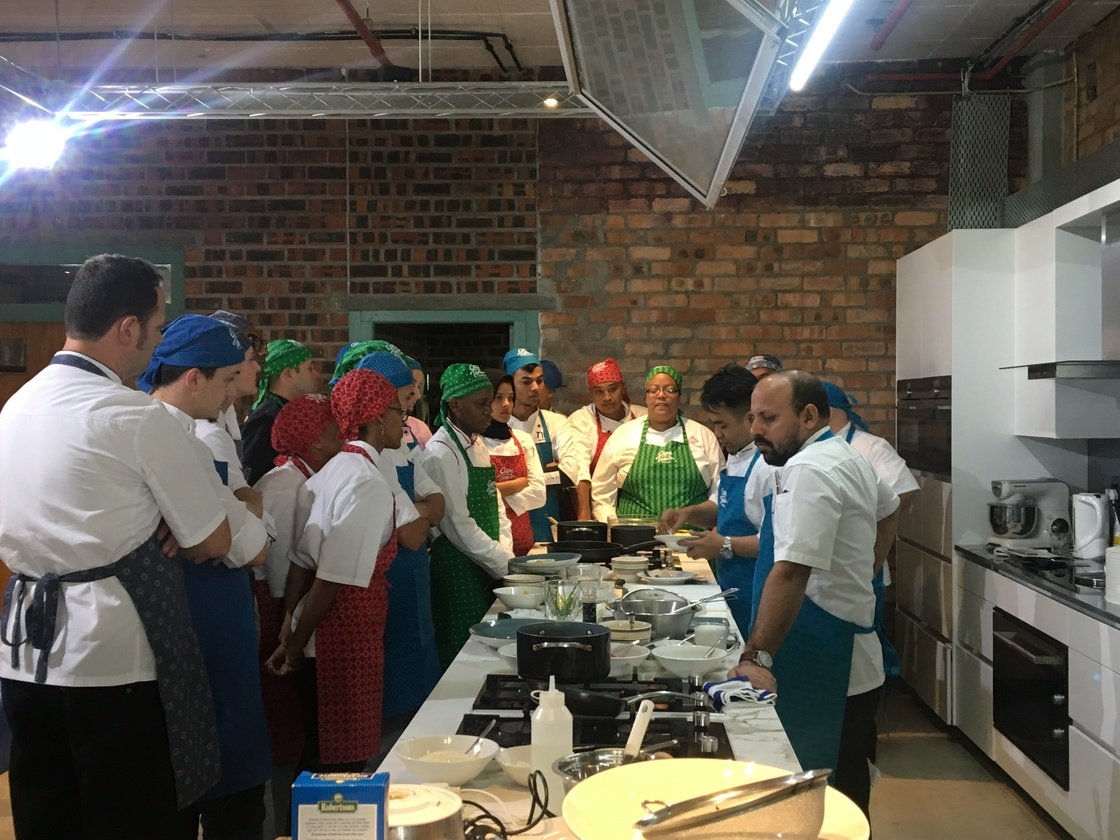 The event started with a theory session with an introduction to Halal food . The theory course was done in the supervision of Chef Kamal Bin Khamis who has a considerable amount of knowledge in Halal food when it comes to training and education. The class then broke into groups for a speed test and group activity.
At the end of the theory session, al 37 chefs sat for an assessment which would determine their level of understanding in Halal Gourmet Dining. Successful chefs are awarded the CrescentRating Chef Accreditation certificate where 22 Cape Town chefs earned this title.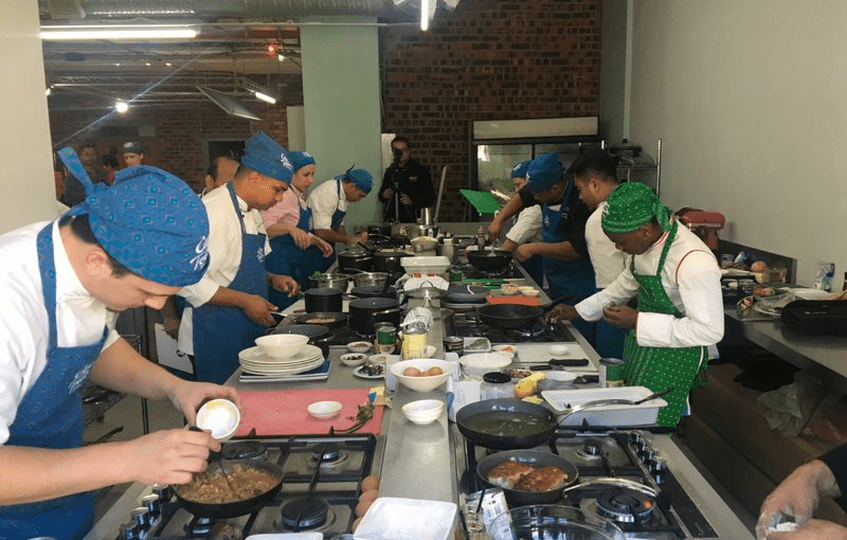 Day 2 was where the action began. Only the top 20 chefs made it to this round. Chefs are randomly paired up and are tasked to cook a Halal gourmet 3-course meal. The recipe for appetizer and main course are provided and demonstrated by the trainers Chef Kamal and Chef Javed Ahamed with the dessert dish being the star of the show. They are required to whip up a dessert recipe with some unfamiliar yet Singaporean ingredients which prove to be a challenge to some.The time limit: 2 hours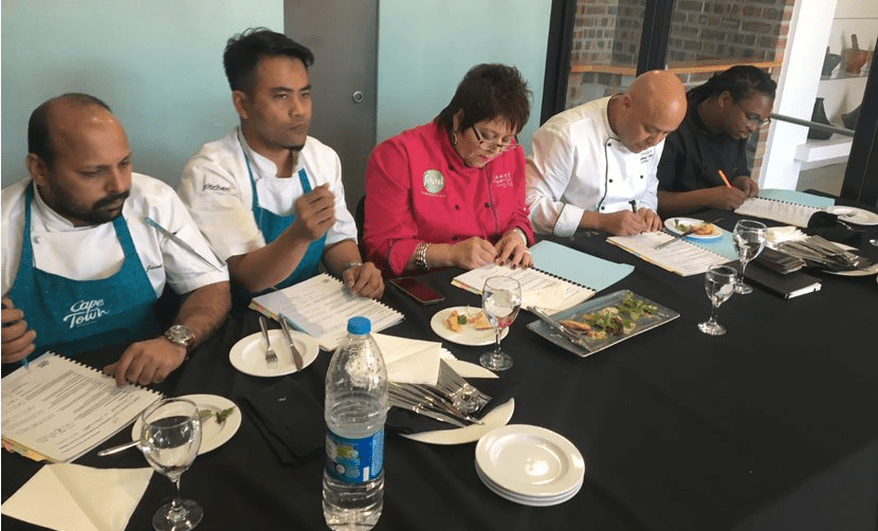 The dishes were examined and tasted by a panel of judges consisting of Chef Kamal and Chef Javed accompanied by three local experts:
Jenny Morris
Celebrity Chef & owner of The Giggling Gourmet
Lindsay Venn
Head Chef of Southern Sun The Cullinan Hotel
Hope Malau
Deputy Food Editor of Taste Magazine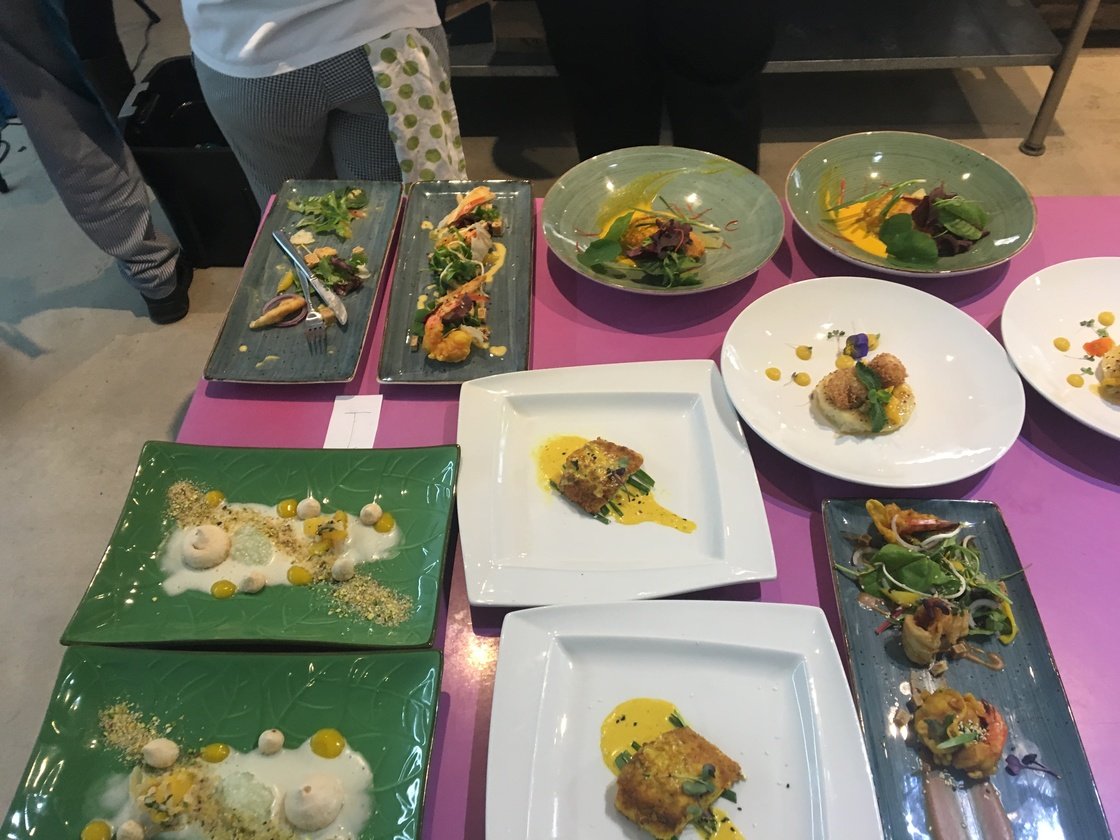 After two interesting yet challenging days it was almost time to say goodbye. The hard working chefs that took part in the workshop and were able to pass the assessment held on the first day were awarded certificates at the gala dinner.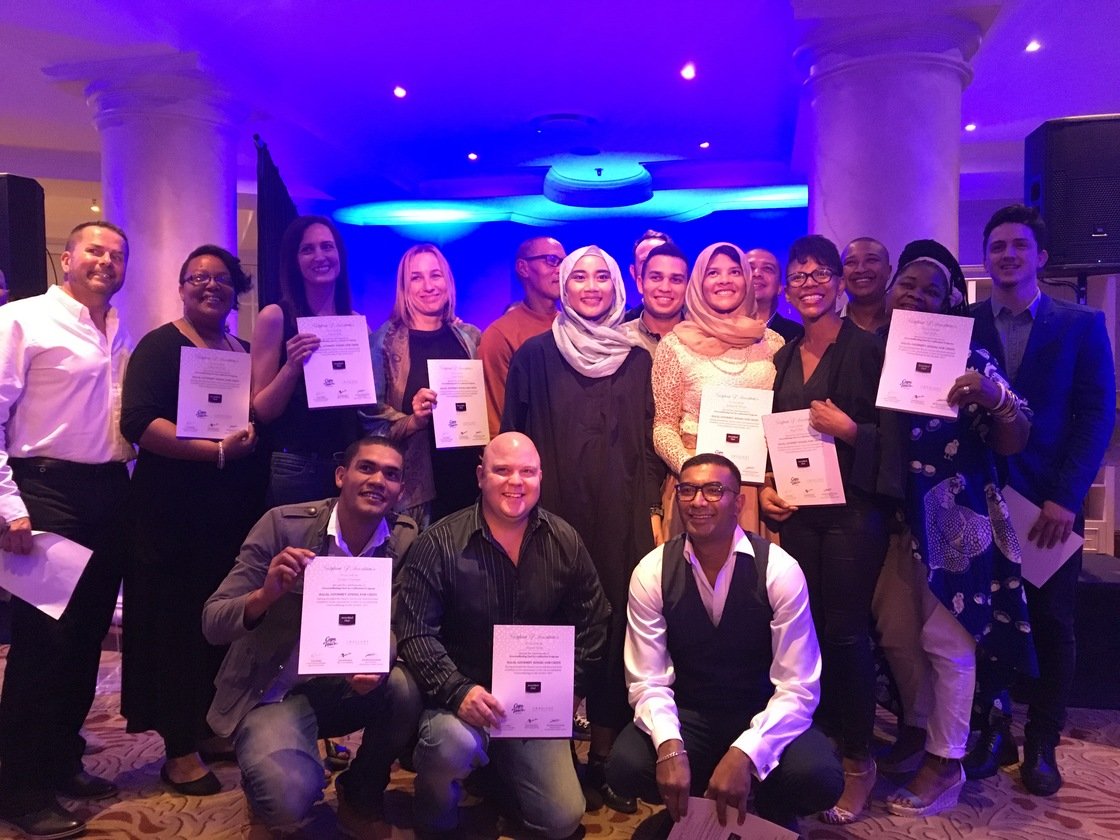 The wining chefs dessert was replicated and served to the guests by the two experienced chefs from Singapore. The two winners who won the grand prize will be visitingSingapore and touring the city's rich and diverse Halal food scene. Subscribe and follow our social media to receive latest updates on their visit next year!