The launch of the Mastercard-Crescentrating Global Muslim Travel Index for the year 2017 saw the introduction of the GMTI Experience Map and the new ACES Tool - to help destinations identify and understand how they can better appeal to the Muslim travel segment.
In GMTI 2017, the 11 sub-criteria used for analysis in previous reports have been categorized into 4 key strategic areas - Access, Communications, Environment and Services. These 4 areas represent the critical components that destinations need to focus in order to improve and become a more Muslim-friendly travel destinations. With this, destinations can better apply these 4 strategic areas to improve their GMTI in 2 ways.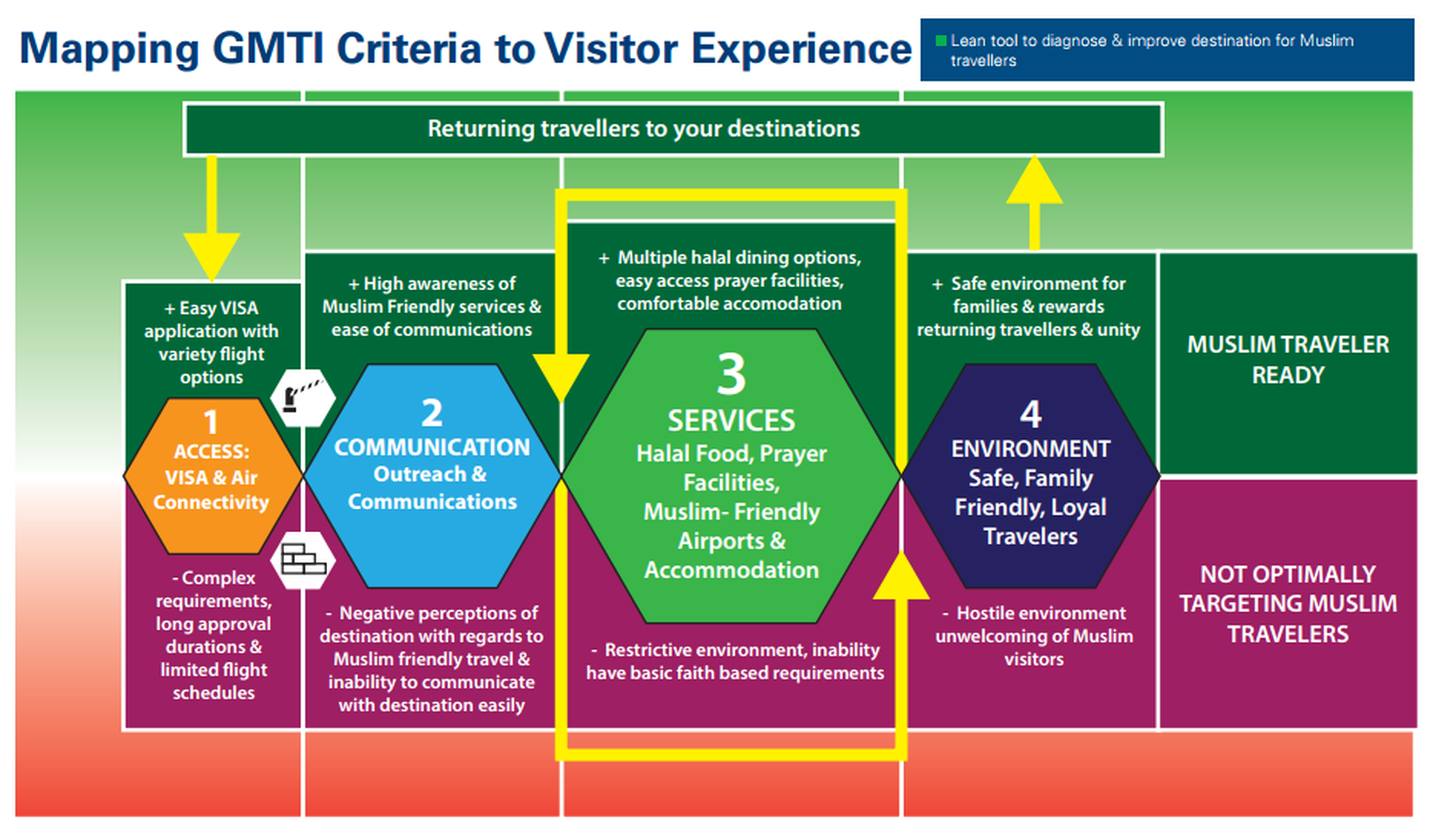 In terms of managing customer experience and retention, the experience map illustrates how Muslim travelers will react in the various customer touchpoints, from country of origin to destination, with respect to how well destinations perform in the strategic areas. With respect to travel, destinations can thus strategically manage experiences by measuring functional and service performances in these 4 key touchpoints.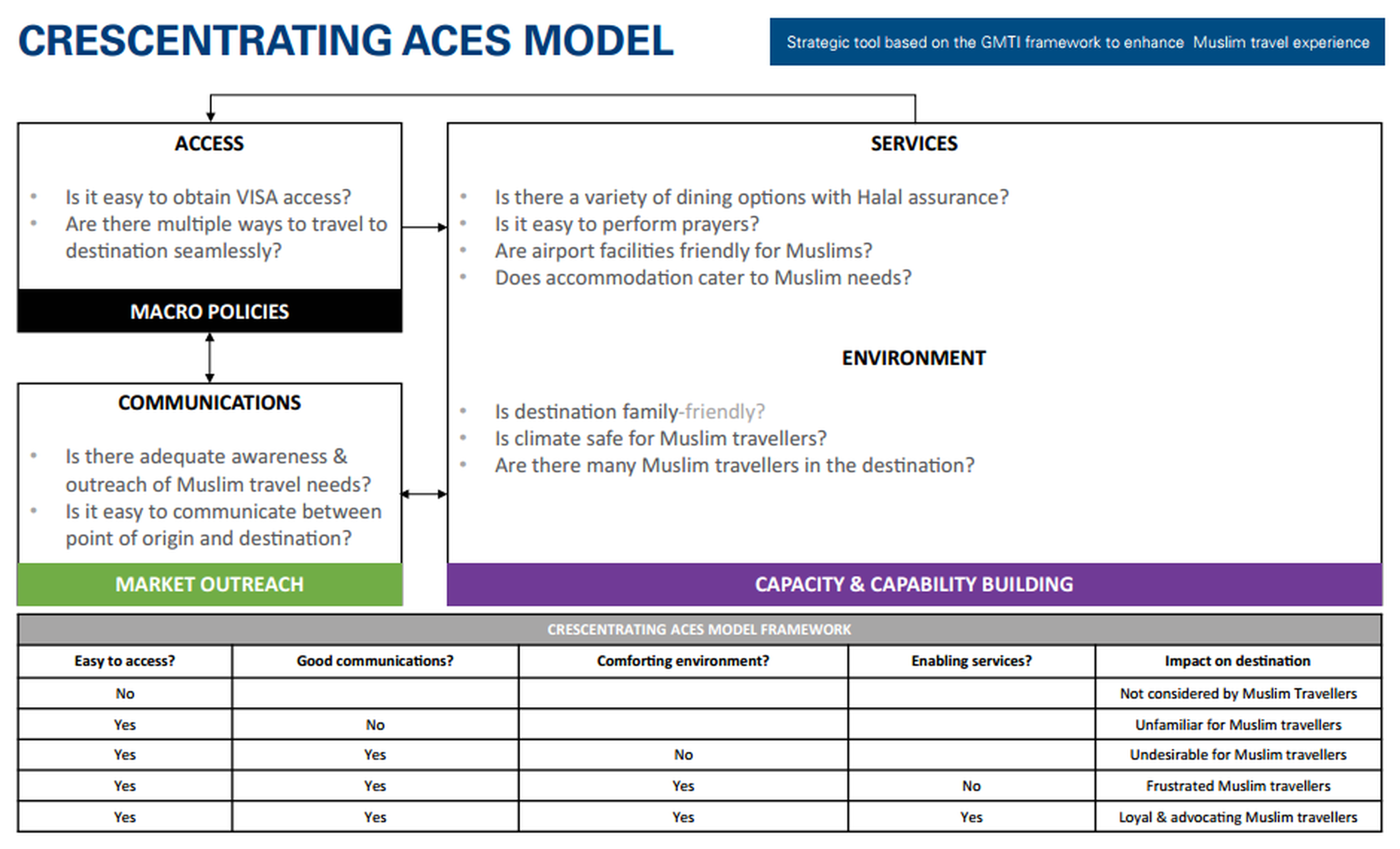 To improve the areas themselves requires a strategic model that is both comprehensive yet practical in its execution for the industry. The ACES model created and facilitated by CrescentRating provides a guided framework for destinations to better understand the key levers behind each strategic area, as well as how they can be better optimised with outreach, capacity and capability improvements through CrescentRating and its sister companies - HalalTrip and Muslim Travel Warehouse - to deliver optimum impact for destinations in creating loyal and advocating Muslim travellers.
The ability to satisfy each of the 4 strategic areas critical for Muslim-friendly travel will have a different impact on destinations and their Muslim travelers.
Destinations that are not easy to access will not be considered by Muslim travelers. It is crucial for macro policies of the destinations to address this primary factor of access before all other initiatives.
With destinations having ease of access, the next step is to have good communications - both in terms of its level of awareness and in terms of the services offered between the destination and country of origin. A destination with poor communication will remain relatively unfamiliar for Muslim travelers. HalalTrip and Muslim Travel House are able to offer destinations means to improve their market outreach.
Destinations next need to ensure that the overall environment of the destination is comforting. An environment that is hostile and alien to Muslim travelers will generally create an undesirable experience.
The final critical area is to ensure that the services in the destination enable Muslim travelers to travel as they please, whilst still remaining faithful to their religious needs wherever they are.
CrescentRating offers comprehensive capacity and capability building services to ensure that destinations are able to provide the services required by Muslim travelers, the result of which is more loyal and advocating Muslim travelers.
The full GMTI 2017 report is available here: https://www.crescentrating.com/reports/mastercard-crescentrating-global-muslim-travel-index-gmti-2017.html