The criteria used in the MasterCard-CrescentRating Ramadan Travel Report were based on the convenience, comfort and ease of travel, and not from the perspective of Islamic rewards. As such, focuses on the following three themes: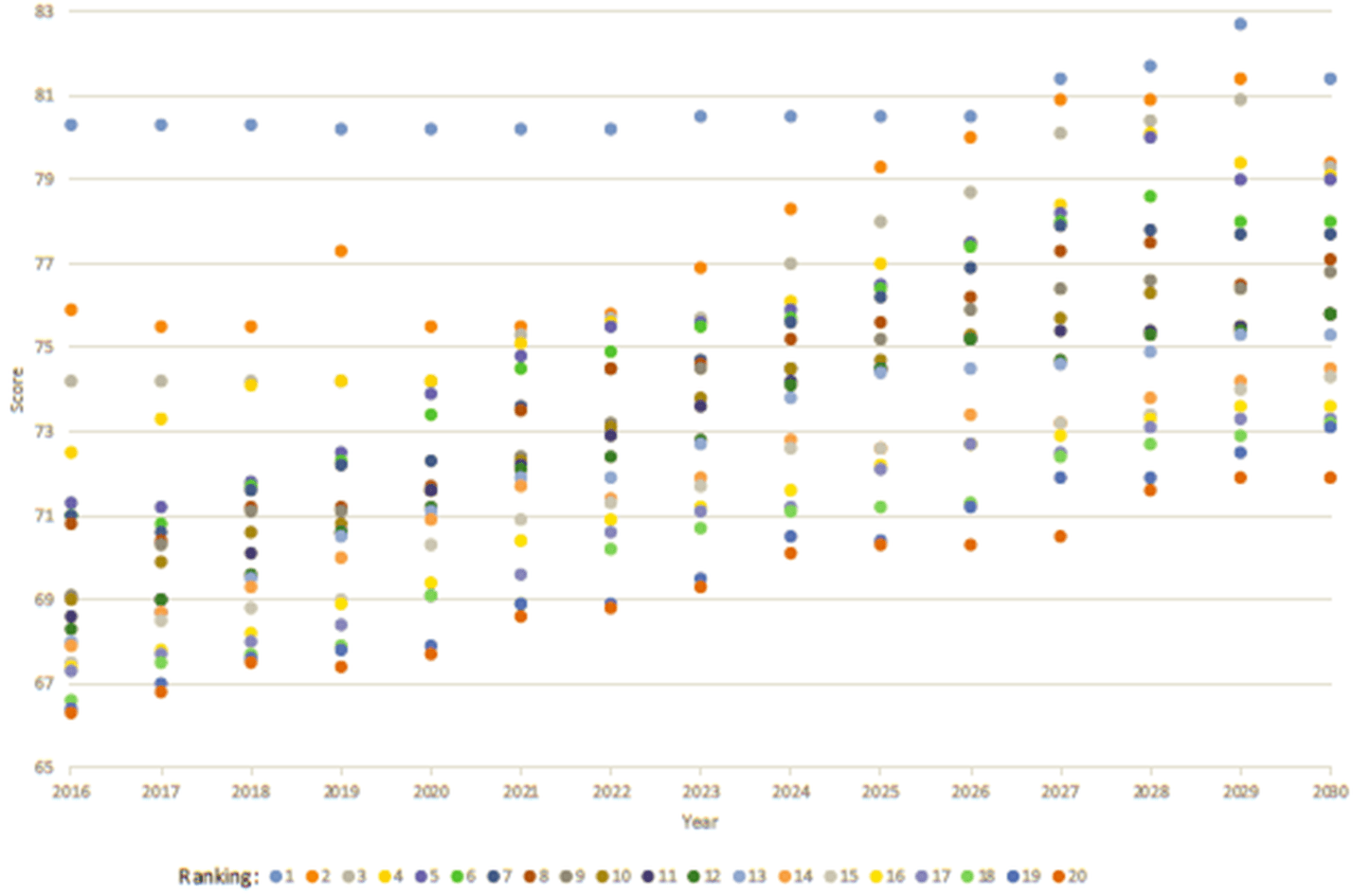 By looking at the table above, the scores for the top 20 ranked destinations in Ramadan for Muslim travelers from 2016 to 2030 are generally expected to increase. This means that Muslims travelers will have a better quality experience in Muslim friendly destinations as the year progresses towards 2030.
What can Muslim travelers look forward to?
Muslim travelers who wish to experience Ramadan in the top destinations in the future can expect a more pleasant experience with the weather in these destinations expected to be cooler and fasting duration expected to be shorter.
Destinations can seize this opportunity by promoting themselves as go-to destinations for upcoming Ramadan years. This can be coupled with efforts to increase the quality of Muslim friendly travel services in these regions.
Download the full MasterCard-CrescentRating Ramadan Travel Report 2016 here