Introduction
During Ramadan, individuals are observed going to the mosques regularly. They also do shopping related to EID; they mostly make cash payments and ensure that they give to charity as much as possible. Even they serve meals in traditional cuisines. Also, as a tradition, they eat dates and drink water. During Ramadan, offers, specially prepared for EID, are made. Also, it is indicated that Muslims travel by Umrah since sales are featured during Ramadan. Gatherings called Iftaar occur, along with the recitation of the Quran. It is called "behavior."
Respondents' demographics
The report indicated that 46 percent of the respondents had a university degree, such as a bachelor's or Honours. In contrast, one-third of the respondents showed that they went beyond bachelor's degrees to master's and Ph.D. In addition, only 19 percent of the respondents went to high school, with the remaining 5 percent belonging to other education levels.
In terms of marital status, it was discovered that 26 percent of respondents were not single. Over one-third of them are not single and have children of the respondents who were not married, 31 percent, with the remaining 7 percent belonging to other marital statuses.
As per the report, 18 percent of the respondents who practiced Ramadan were born between 1997 and 2011. On the other hand, 20 percent were born between 1946 and 1964. On the other hand, over 30 percent of respondents were born between 1981 and 1996, and 29 percent were born between 1965 and 1980. Therefore, with most participants born between the former and latter years, it can be said that Ramadan is widely practice.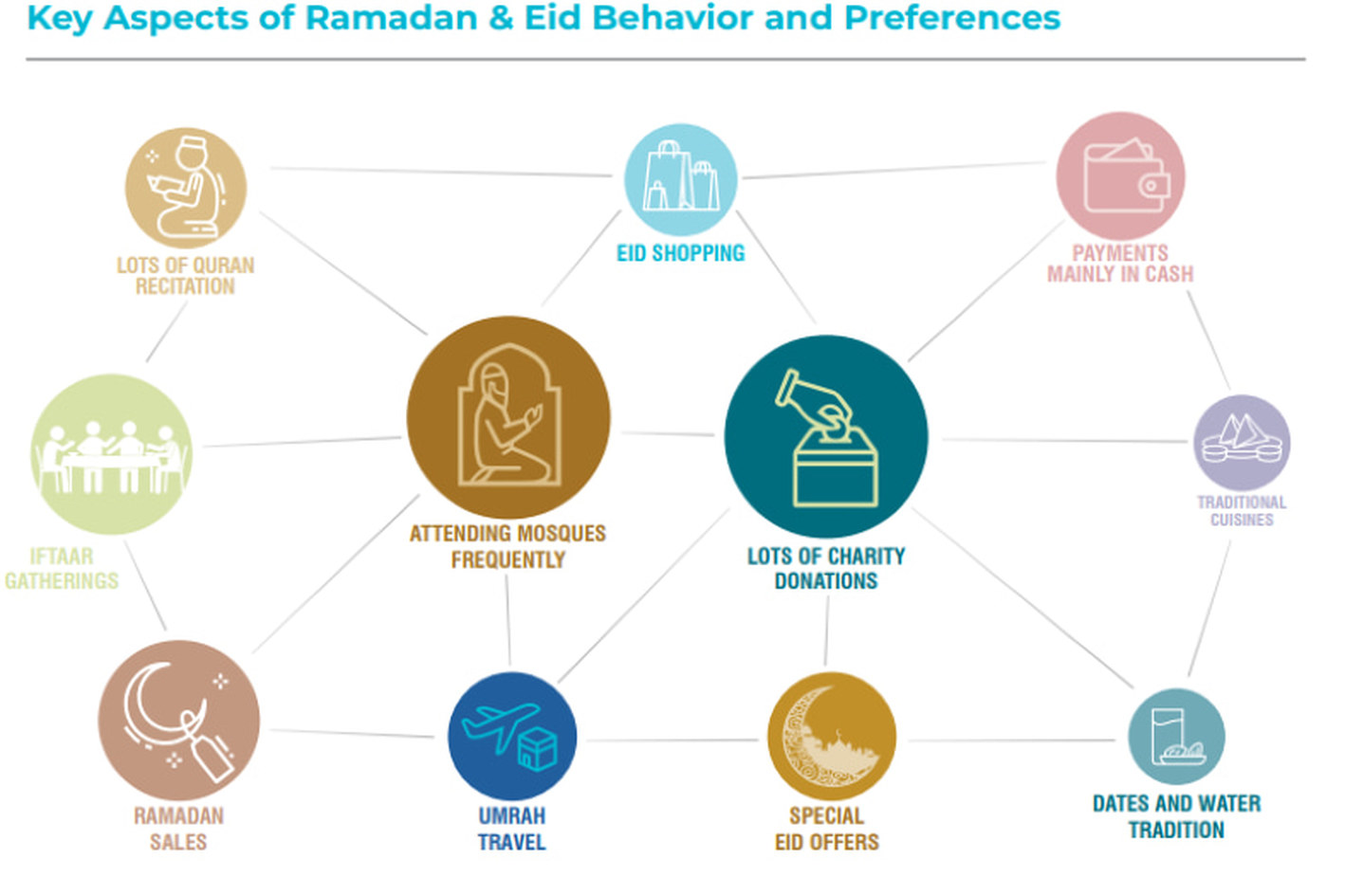 Image Source: Crescentrating
The leading spiritual tasks are done.
It was found that over two-quarters of the respondents carried out the task of Salaat with good performance during Ramadan. Therefore, it would be an excellent spiritual task for those that appreciate the version. Salat alone accounted for 68 percent of the Ramadan tasks completed by respondents. Interestingly, almost two-thirds of respondents responded that they read the Quaran during Ramadan. It can be related to the fact that most respondents have gone beyond the level of a bachelor's degree for their education, which means that they like reading.
Aspirations for the next Ramadan
Over 90 percent of the respondents for the upcoming Ramadan revealed that they are looking forward to being with family while doing IFTAR. At the same time, three-quarters responded that they would be friends and extended family members. In addition, the statistics suggest that 42 percent of the respondents prefer to eat well-cooked food, and at least one-third want to do EID shopping. However, only 12% intend to travel during the upcoming Ramadan.
Giving during the Ramadan month
It is believed that when they give contributions, the potential to get people out of poverty is enormously high when properly managed. They are adequately addressed by the organizations they are supposed to work for, giving them popularity. These contributions made during Ramadan are called Zakat. Thus, it was found that 76 percent of the respondents will make a Zakat contribution in the upcoming Ramadan, and 18 percent of them will not.
How to make another Zakat contribution After Ramadan
Over one-third of respondents as mentioned in report said they would instead put their fellow citizens before anyone else. Thus, they responded that Zakat is done at their local Masjid after Ramadan. Also, over one-third of the respondents revealed that they paid their post-Ramadan Zakat directly to concerned recipients. Only 16% of them spend in their local governments, and 10% do so through organizations in their communities. The good thing about the former and the latter is that when your local people know the charity they get is from their people, they develop a sense of unity, and everyone will practice Ramadan.
Ensuring that the needy are supported
It has been found that respondents are willing to extend support during Ramadan. Over three-quarters of them highlighted that they would support activities focusing on the poor, and two-quarters indicated that they would support activities towards orphanage organizations. Asylum seekers are also not forgotten, as 29 percent of the participants showed that they would instead contribute to organizations/calls that seek to help asylum seekers. In comparison, 27 percent indicated that programs that are of children's objectives would be where they direct their support during Ramadan. The great thing is that they know that reading a Quran may not be possible if one has not acquired an education. Thus, 25 percent of them responded that they would support activities that have educational purposes. Finally, equality is essential to participants, as 17 percent of them revealed that they will support activities that focus on equality promotion. It is crucial for women's empowerment.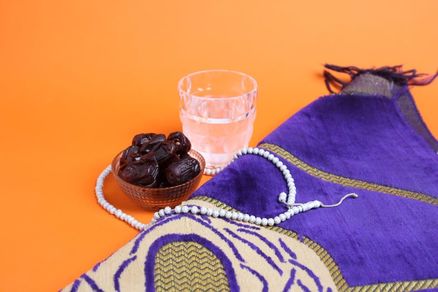 Image Source Unsplash
Buying clothes for EID and preferred buying places
The survey conducted for the report showed that 88 percent of respondents like buying EID clothes, and 12 percent do not. The 88 percent also revealed that 48 percent would shop for EID clothes in malls, and 44 percent would shop online. The latter option can be explained by customers having gotten accustomed to buying online since COVID-19, and they would thus feel no need to go to the mall. Further, 29 percent of the participants revealed that they would buy their EID at Ramadan bazaars, and a quarter would go to local shops.
The fast-breaking period and what is used
It is reported that over two-quarters of the respondents only eat dinner after Maghrib salaat, and 20 percent eat dinner post-Isha. However, 24% of them would listen to the azan before dinner. Notably, dates by 80% of water are consumed by 70%. Further, it was reported that the respondents revealed that almost three-quarters of them home-cooked meat daily, with 40 percent dining outdoors during Ramadan. Nearly three-quarters of home-cooked meals may be due to Ramadan not being an appropriate time to eat western-style food.
Conclusion
In this article, the author tries to summarize the Ramadan and Eid Lifestyle Report 2022. Several things highlighted in the report have been analyzed and synthesized to inform and direct you in making the proper preparations for Ramadan.
Download report.