As we navigate through the recovery phase of COVID-19, turning our focuses inward towards our domestic markets, the next iteration of our Mastercard-CrescentRating reports shifts its focus to the F&B industry and ways it can better engage with Muslim diners.
We kick off this series with a deep-dive into Singapore's domestic Halal dining market, as it is known for being a food haven and fusion of cultures. With its unique demographic make-up, and being the top non-OIC Muslim friendly destination in the Global Muslim Travel Index, Singapore poses as a fertile landscape for in-depth research on Halal food ecosystems within non-Muslim-majority countries.
Hunger for quality, tasteful food cannot be resisted. This is why food businesses are making up for the most profitable businesses around the globe. That being said, Muslims are on a constant lookout for Halal food due to their faith-based preference.
Speaking of Singaporean lifestyles and preferences on Halal food, according to the study Halal Purchase Intention Among the Singaporean Muslim Minority, it was found out that there has been an increase in awareness towards Halal food and products. The concept of Halal food has become a prime concern for food establishments given the influence of consumers.
Singapore is known for its diverse culture and cuisines. With fifteen percent of its population Muslim as well as the Muslim tourists have contributed to strengthening the already strong food industry of Singapore.
As millennials are considered the driving force behind any trend nowadays, the food industry is also driven by them. People aging from 24 and above have a certain lifestyle of dining out often with friends and family. Be it birthday parties, anniversaries or get-to-gathers, food establishments are always the hot spot. Not to forget the fact that Gen X has also adhered to the habit of eating out.
In this article, we explore some key findings from our research, namely on the factors that influence lifestyle and preference on Halal food in Singapore.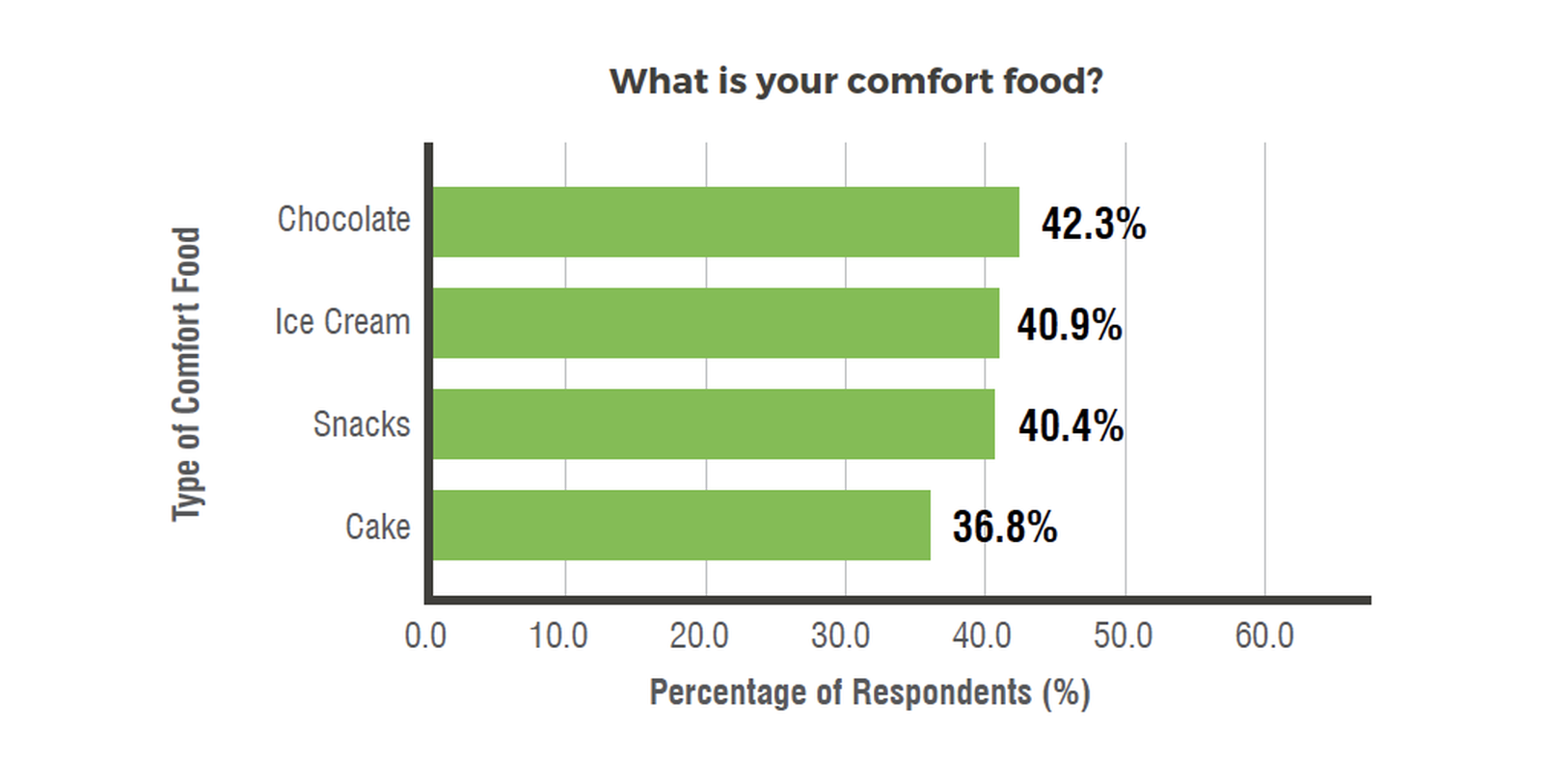 Craving Comfort – Bonding with Food
People do not eat merely because they are hungry, people eat out of cravings too. Each individual has the comfort food that they like to binge on. The most popular comfort foods are chocolates, ice cream, and fries.
Snacks are consumed with and without coffee or tea. Cakes and cookies stay at the top of the list of snacks consumed by people when they feel like eating something. It is primarily because foods like these are accessible and cost-effective.
Singaporean lifestyle also reflects this sort of pattern and bonding with food. People buy snacks as they are easy to carry around with them. This gives way for the food industry to venture into innovative ways to produce Halal food that is easy to buy and carry like other snacks. For instance, pizza slices can be packaged and sold separately for one customer to buy instead of an entire pizza.
By accommodating to the consumer lifestyle, food establishments can cater to the Muslim community by convenient packaging of easy Halal snacks to fulfil the cravings or provide comfort food.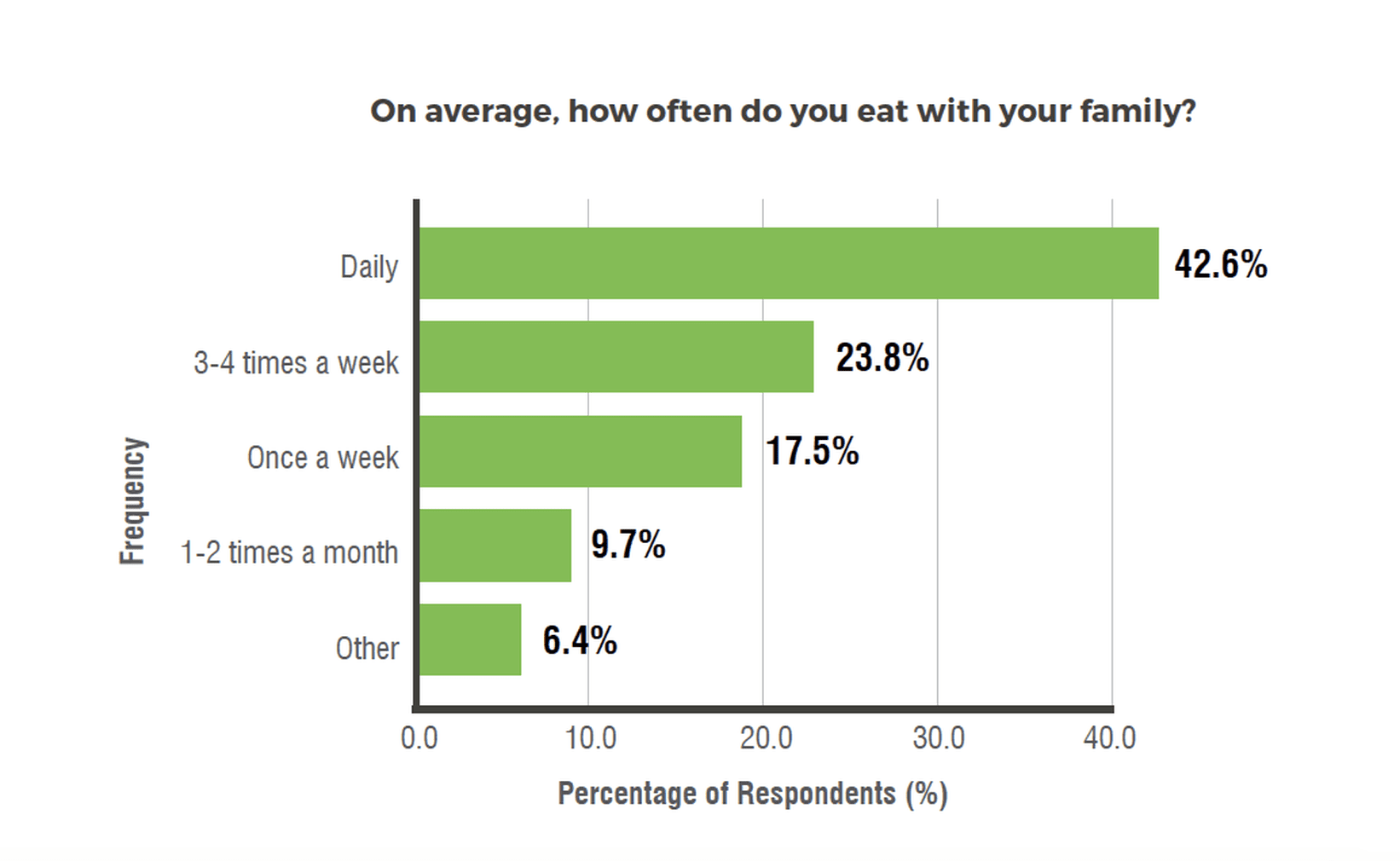 Food and Family – A Balance
Singapore is a fast-paced country where people have a busy lifestyle. It can be hard for people to take time out for full meals especially when it comes to dining with the family.
Studies indicate that an average Singaporean has at least one meal once a week with family. This calls for an emphasis on family bonding as food has constantly remained to be the key element of strengthening relationships by keeping alive the Islamic tradition of eating with family at a fixed time. However, due to a busy lifestyle, this has become less frequent.
After proper research and in-depth knowledge, food businesses can help Singaporeans strike a balance between work and meals. This can be done by allowing family meal delivery services at affordable prices. Restaurants can provide personalized food with Halal ingredients to serve the Muslim Singaporean community. In a world of pizzas and burgers, more Halal food options would brighten up the lifestyles of the Muslim community residing in Singapore. Diner discounts and personalization will attract more and more customers with increased revenues.
Price Over Nutrition
Price is an important factor for Singaporean Muslims in buying Halal food. There could be many reasons behind this. The ingredients are mostly imported or processed in special spaces causing a rise in prices. Therefore, many times, Muslims in Singapore prefer price over nutrition, unfortunately.
Only a certain group of people like those in their late forties and above tend to invest in more nutritious foods. Despite the growing Halal food industry, Muslims are not able to access healthy Halal food to the max.
Food establishments need to rethink their prices and nutritional considerations. Halal food and ingredients should be made more accessible for the Muslim Singaporean community. Price transparency will aid consumers in finding cheaper deals and promotions. As far as nutrition is concerned, customers need to be educated by the industrial sectors. Travel patterns should be kept in mind to create different food fusions so that people from all ethnicities can enjoy the food of their choice.
Conclusion
Singapore's domestic Halal dining market is estimated at SGD 700 million in 2019. Although COVID-19 disrupted this in 2020, this indicates the short to medium term domestic market potential post-COVID. Moreover, with Muslim visitors to Singapore spending SGD 300 million in 2019, the total Halal dining market was estimated to be SGD 1 Billion.
We hope the insights in our report will assist the F&B stakeholders and entrepreneurs to unlock the potential of the Halal food market in Singapore and discover new opportunities as well.