Halal Tourism Executive Program
Transform your organization & the tourism world
What Others Are Saying
CrescentRating Academy Executive Program is definitely the best to learn and share the latest insights on the industry.
The program was very insightful and informative. Due to all of your support, we were able to set out the results achieved.
Tourism bodies attend world's first halal travel academy to better understand Muslim travelers – July 31, 2018
The training in Singapore was really informative and useful from many aspects. The key aspect was around understanding the needs of the Muslim millennial travelers, how they decide on travel destinations, as well as their interactions with local cultures without compromising their faith-based needs.
The statistics of the potential buying power and continuing growing Muslim travelers has made me understand that there is a need to cater for this segment. At the same time, the insights shared by Shaza Hotels was very informative and made me understand how brands can adapt to the needs of the Muslim traveler.
The Halal Tourism Executive program provided an excellent platform to gain critical insights, quality information and relevant strategies to develop Halal tourism effectively in destinations. The highly engaging and interactive program was instrumental towards enhancing the participants' awareness of the lucrative market's potentials, needs, and tourism demands.
The Halal Tourism Executive Program is a very specific, targeted program for executives to get an understanding of the tools needed to develop a strategy to drive the tourism element in the Halal environment. From the statistics and economic value of the Muslim travel market to mind-mapping exercise for strategic planning, we are now more equipped to take advantage of this growing market.
The beauty of this program is that it enabled me to not only get a true understanding of the Halal market, but also engage with seasoned and knowledge experts. It opened my eyes as to how we can appeal to the Muslim traveler and tap into this market. The immense knowledge gathered here is really going to assist us in ensuring that we are able to cater for the Halal market effectively and efficiently.
The executive program has given me more clarity in designing implementation plans for the Halal sector. It has been a liberating experience understanding the economic value of the Halal travel market from a global perspective. The market is lucrative and there is a need to create an awareness drive to educate our stakeholders and develop that conducive Halal environment in our tourism sector.
Expert Facilitators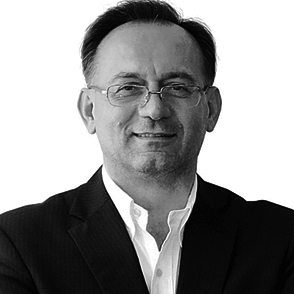 Cédomir Nestorovic
Professor Cédomir Nestorovic is Professor of International Marketing and Geopolitics at ESSEC Business School. He has taught at ESSEC for more than 20 years and is also the Academic Co-Director of the MBA program at the Arabian Gulf University, Manama, Bahrain, as well as a member of the Editorial Board of the Journal of Islamic Marketing edited by Emerald. He was awarded the title of "Professor of the Week" by The Financial Times in 2012.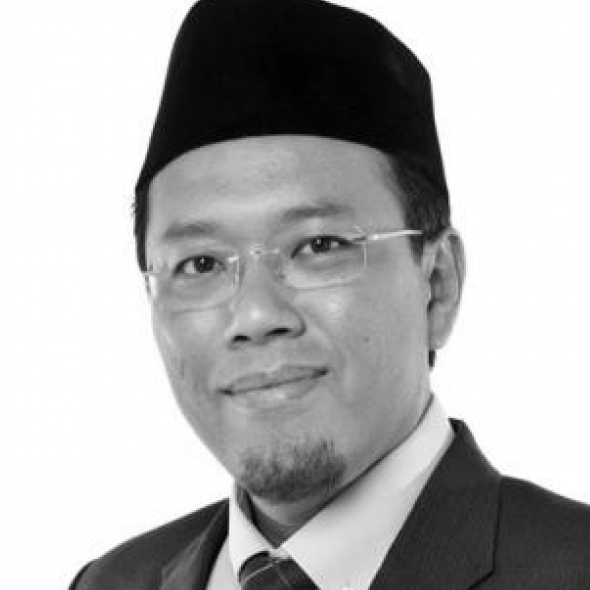 Firdaus Yahya
Dr Firdaus Yahya obtained his Bachelor's Degree in Arabic Language and Literature from the world-renowned Al-Azhar University, Egypt. He then attained his Masters in Quran and Prophetic Sayings (Quran & Hadith) from the International Islamic University, Malaysia and his Ph.D in Islamic Science from International Institute of Islamic Thought and Civilization. He is regularly invited as speaker and trainer for various seminars and conferences locally and overseas. He is also a gazetted member of the Fatwa Committee of Singapore.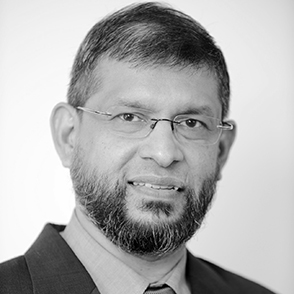 Fazal Bahardeen
Fazal Bahardeen is an Entrepreneur in the Muslim Lifestyle & Halal Travel Space. He founded CrescentRating in 2008, along with the world's first rating system to rate travel & tourism services for their Muslim friendliness. Currently, he overlooks two leading brands in the Halal travel segment; CrescentRating and HalalTrip. Prior to this, he held senior management roles at Alcatel-Lucent, based in Europe & Asia.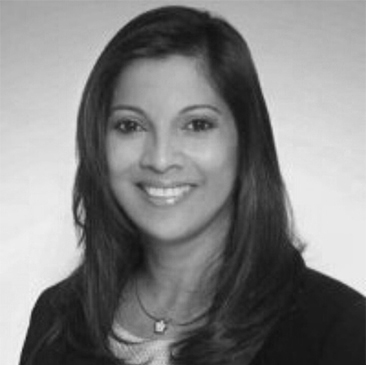 Barkathunnisha
Nisha is the founder and principal consultant of Elevated Consultancy and Training. She is a management consultant, tourism/hospitality practitioner, corporate trainer and academic with more than 25 years extensive experience. Nisha provides strategic management/ marketing consultation and involved in human capacity building in emerging destinations. Nisha has been a keynote speaker, panelist, presenter and guest lecturer at conferences, exhibitions and in academic institutions. She is currently pursuing her PhD in the area of tourism.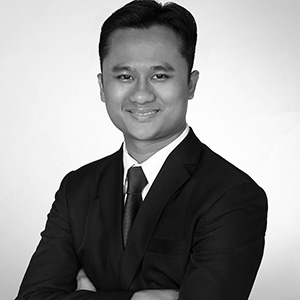 Nurhafihz Noor
Nurhafihz Noor is the program director of CrescentRating Academy and has a decade of experience targeting Muslim markets in different industries. Currently a council member of the International Islamic Marketing Association (IIMA) and reviewer for the International Journal of Islamic Marketing and Branding, he has published peer-reviewed journal papers and books on marketing to Halal markets. A Chartered Marketer (UK) and Certified Islamic Marketer (IIMA), he graduated from NUS Business School with a BBA with Merit and UCD with a Master of Science in Marketing. He is also an adjunct lecturer and has an Advanced Certificate in Training and Assessment.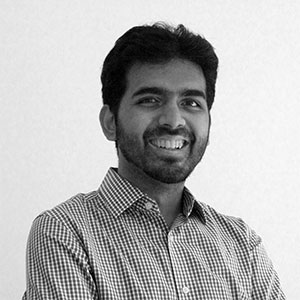 Ali Akbar Sahiwala
Ali Akbar Sahiwala is the Creative Director and Founder at Rehla Design, a strategic design consultancy that creates meaningful brands and experiences. Ali's work spans across sectors, with a special focus on branding for the Islamic Economy. Ali received his M.P.S. degree in Design Management at Pratt Institute in New York, in 2015. He also holds an Honours B.A. in Architecture and Middle Eastern Studies from the University of Toronto.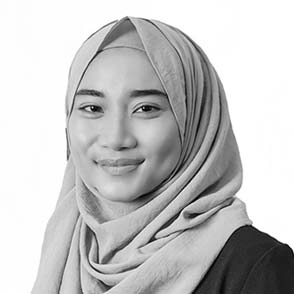 Raudha Zaini
Raudha Zaini is the Marketing Manager of HalalTrip – a leading global community platform for Muslim travelers. She leads and manages projects with partners and International Tourism Boards in destination marketing and campaigns. Her aim is to translate her passion for travel as a millennial into innovative products that offer useful and unique experiences to all Muslim travelers.
CrescentRating is the first to offer the "Halal Tourism Executive Program" globally. Our program is designed to provide quality training, delivered by world-class experts, for top executives who hold significant responsibilities in the Halal travel market.
Please note that the program fee does not cover for flight and visa. As such you are required to arrange and pay for the visa application and meet any costs associated with flight and visa.
We are constantly planning for new programs to cater to leaders in the Halal travel market. Check our website for updates or contact us for early information of our next program.
Have a Question?
If you have any questions related to our programs or registration, we are here to help you.